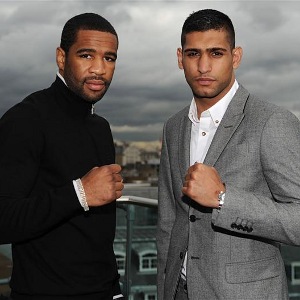 Since the final scorecards were read, Amir Khan has had a lot of reasons why he thinks he lost to Lamont Peterson. The man in the black hat, Washington is biased for the hometown guy, or Peterson used his head.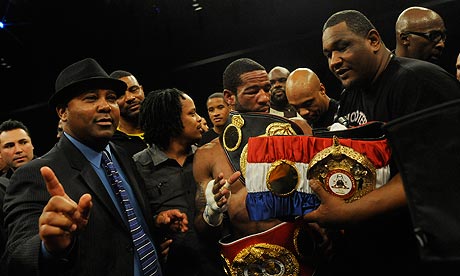 There are no excuses though. The fact is the fight was close and no amount of guys in black hats, no DC bias, or Peterson using his head stopped this from happening again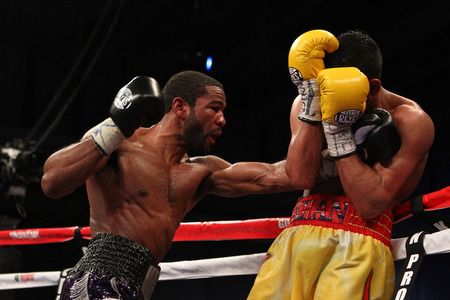 and again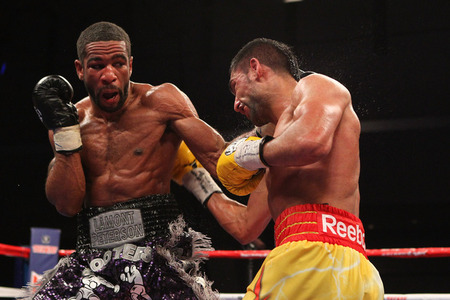 and again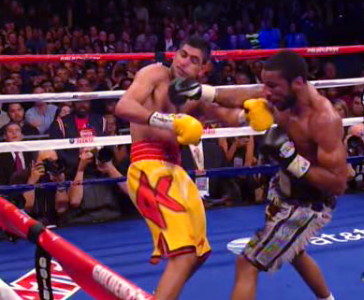 Khan did have his moments.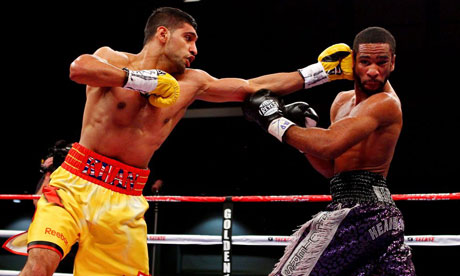 More than one even.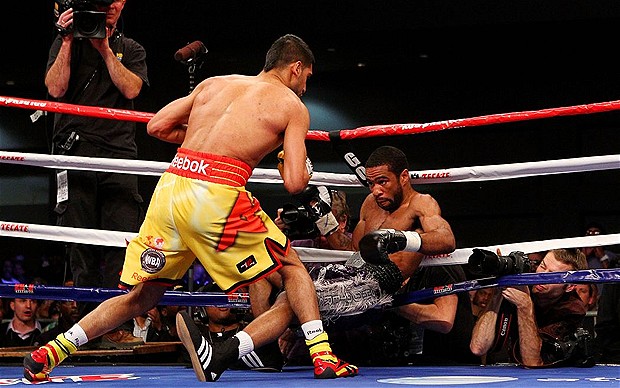 The fight was as close as fights get but the difference was not the two points the ref took for Khan pushing excessively. It was the lack of inside game by Khan. Every time Khan and Peterson got in close, one fighter (Peterson) was working and one fighter (Khan) was pushing, holding, and looking to get help from the ref. Khan says he is looking to change that flaw in his game. he's even started his camp early. But can Khan change his style? Can he add inside fighting to his outside-based style?
What do you think, boxing fans?
---