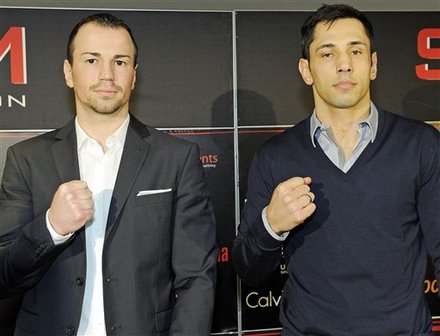 On Saturday at the Lanxess-Arena in Cologne, Nordrhein-Westfalen, Germany WBA middleweight champion Felix Sturm, 36-2-2 with 15 knockouts takes on former WBC middleweight champion Sebastian Zbik, 30-1 with 10 knockouts, in the thirteenth defense of his title.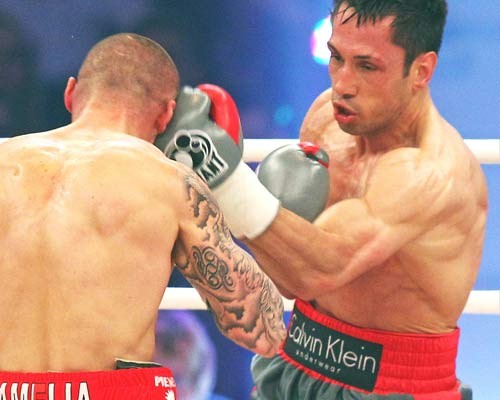 In his last two defenses, against Mathew Macklin and Martin Murray, Sturm has gotten the benefit of the hometown doubt scoring a split decision and a draw in fights many felt he lost. At age 33, the boxer with the strong jab and weak right hand seems to be slowing down. Once an smooth mover in the ring, Sturm now sits in the pocket, holds his gloves high and waits for combinations to end before he fires back. It's a strategy that sooner or later will backfire.
It's been ten months since Zbik lost his title to Julio Cesar Chavez, Jr in a close fight that could have gone either way. With 10 knockouts, Zbik likely won't be able to knockout Sturm. But that is not his game. Zbik loves to use combination punching and pressure to keep fighters backing up. Can his attack work against Sturm? Will it be enough to get the decision in Germany? Odds say no but Sturm's obvious decline says maybe.
What say you boxing fans? Sturm or Zbik?
---