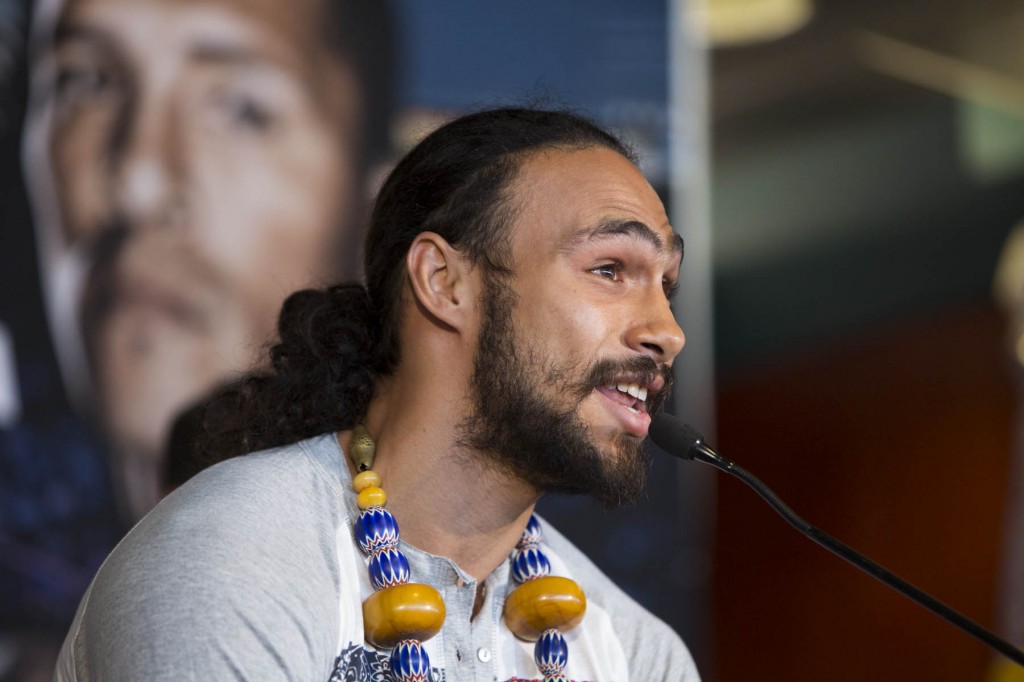 No secret that the upcoming fight between Floyd Mayweather Jr and Manny Pacquiao scheduled for Saturday, May 2nd in Las Vegas might just be the most lucrative prizefight in the history of the sport.  According to a recent ESPN analysis the fight can easily make over $400 million dollars in revenue between a record breaking gate, national and international PPV revenue, sponsors and merchandise.  Whoever the winner is it would be safe to say that their next opponent would be in for the payday of a lifetime.  Two that have recently stated that there are not thinking of facing either Mayweather Jr or Pacquiao are unified junior welterweight champion Danny Garcia and IBF 140lb champ Lamont Peterson who are set to face each other on April 11th.
Facing each other at a catch weight of 143 pounds, the winner of Garcia and Peterson would be the next logical opponent for the winner between Mayweather Jr and Pacquiao especially with the exposure they are going to receive from their fight on Premier Boxing Champions during prime time on NBC.
Another one that is calling out at least Garcia is none other than Marcos "Chino" Maidana.  Stateside we haven't heard in as much as a peep from the Argentinean brawler since his second shellacking in a row from the fists of Mayweather Jr last September.  It is known that Maidana went back to his native Argentina and has been living the good life alongside his growing family but now he is getting to come back.
The talk is that after alluding to wanting to retire after losing for the second time to Mayweather Jr, that time with a much wider decision than the first time last May, now the welterweight wants to come back to the ring as early as August or September.  Names being bounced around to face him are the aforementioned Danny Garcia, WBA "regular" champion Keith "One Time" Thurman and former champion Andre Berto.
Probably the one that makes the most sense is Berto.  Out of the three the native of Haiti living in Florida might be the easiest one to beat and what would be considered the closest to a tune-up fight for the former welterweight champion.
Against Garcia, Maidana might have the size advantage since the Argentinean has been campaigning for quite a while at the welterweight limit of 147-pounds for a while but Garcia of Philadelphia fighter is the quicker and better boxer.
Probably the best fight of the three would be against another Florida fighter, Ketih Thurman.  Thurman has been burning through the division like a wildfire during a California drought, knocking out so many of his opponents that when he doesn't like in his last two fights, fans and media alike claim that maybe he isn't all that he has been made out to be.
Thurman proved that he could be hit and often when pressured like he was against Robert Guerrero in his last fight earlier this month in the debut edition of the PBC on NBC.  If Maidana fights like he has always done, coming forward with a relentless high-pressure attack, we could more than likely see a fight of the year candidate.
---