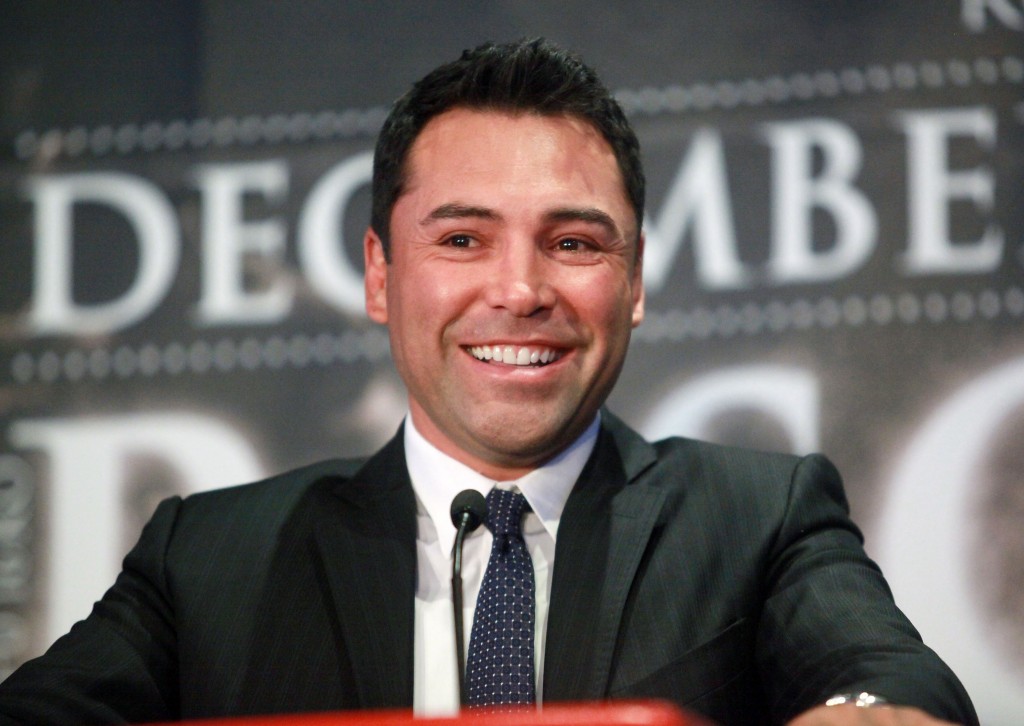 Al Haymon really did a number on one Oscar De La Hoya.  Granted, the rumored billionaire wrote a hefty check to Golden Boy Promotions not too long ago to be able to take a big chunk of the promoter's stable to the Premier Boxing Champions series.  The payoff might have just been to make a problem go away since many of them didn't have a contract with Golden Boy , former CEO Richard Schaeffer made sure of that.  The exodus took the likes of Adrien Broner, Robert Guerrero, the Dirrell brothers, Shawn Porter, Omar Figueroa Jr, Peter Quillin, Lamont Peterson and Deontay Wilder among others.  What do they all have in common?
They were all prime-time fighters who at one time or another fought on HBO or Showtime.
Now Golden Boy is left with only a handful of fighters that the premium networks would be interested in. Sadam Ali, Randy Caballero, David Lemieux, Bernard Hopkins and Lucas Matthysse count for some of them.
It is obvious that Golden Boy Promotions is building for the future with over twenty of their current roster with ten fights or less.  The Los Angeles-based company is surely counting on the likes of Diego De La Hoya and Jason Quigley as their next batch of stars with an oddity or two for good measure like Chinese 7 foot heavyweight Taishan in the mix.  These fighters don't make any money for the company and on the contrary costs the company funds as they are built up towards future potential.
De La Hoya does have an ace up his sleeve by the name of Saul "Canelo" Alvarez.  With Floyd Mayweather Jr and possibly Manny Pacquiao's pending retirement perhaps about eighteen months away, Alvarez is quickly positioning as the heir apparent to the boxing throne. Already half of the third biggest PPV in history, a solid Pay-Per-View star in by himself which he proved last year and a proven ticket seller like he gave evidence of this past Saturday night in Houston, TX, when over thirty thousand fans filed into Minute Maid Park, it is hard to believe that Alvarez is only twenty-four years old.  By the looks of the relationship, Golden Boy has a pretty solid hold on "Canelo" years to come and in him possess their flagship fighter.
Who they don't possess a hold on is former champion Amir Khan.  The Brit star is not only included in the Golden Boy Promotions roster on their website but also on the Premier Boxing Champions.  Who would have taught the glassy chinned Khan would be so sought after?  Khan is all set to face Chris Algieri on May 29th from the Barclays Arena in Brooklyn, New York, live on Spike TV.  Golden Boy claims they knew nothing of the scheduled fight while Khan says he is a free agent.  It is almost a given that De La Hoya will be filing yet another lawsuit after the fight to figure out what is the faith of Khan with their company.
---