Boxing History: April 30, 1928 Jack Sharkey 192 lbs beat Jack Delaney 178 lbs by KO at 1:13 in round 1 of 15 Madison Square Garden, New York, New York, USA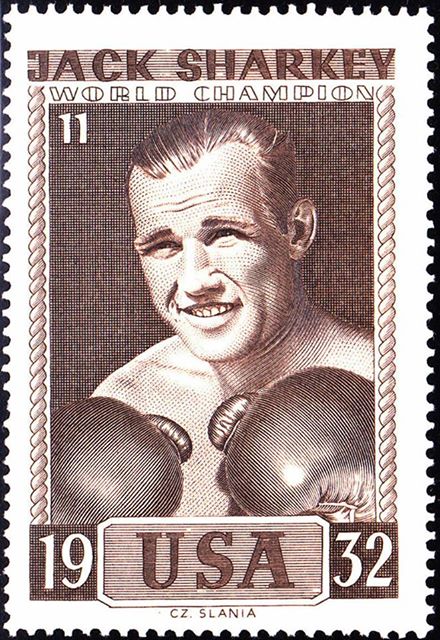 The fight against Jack Sharkey sees the Boston sailor favoured by three to one over Delaney, who enters the ring in soft shape and 14 lbs lighter than Sharkey. Yet the crowd is still peppered with the wild women known as "Delaney's Screaming Mamies", and once again a title fight with Tunney hangs in the balance.
There is still something to move toward, something to reach for, something to look out at. Yet when the bell rings, Delaney stands stock still and stares blankly back at his own corner, confused. He is drunk, wasted.
Sharkey doesn't know what to do. The ref instructs him to come forward, and so Sharkey does, working a jab. Another jab, then swings big but misses with the right. Delaney is bobbing a bit, timid, wobbling and Sharkey just comes forward, body shots and then a left-right to the face and Delaney goes down quickly. He is up just as fast though, before the count gets started.
Delaney's running now, hiding, wavering, blind. Is he in the ring, or is it the train yard again? Big steel rolling toward him and he's caught in the lights … The hits keep coming, Sharkey just rushing in. Gets him in the body, then two to the head and Delaney's down again. Mouth wide open, eyes like marbles. The count goes to nine and somehow Delaney works himself back to his feet, pushing himself up with his gloves. His mouthpiece isn't even in right, sticking out the side of his mouth like some wonky rubber cigarette. Blood weeping out of all the holes in his head. He comes forward though, takes one weak little charge toward Sharkey and walks right into the uppercut which puts him down for the third and final time. Delaney crawls around the ring like a child while the referee counts him out. The whole thing lasts just over a minute. The crowd is enraged and calls fix.
Jack Sharkey (October 26, 1902 – August 17, 1994) was an American heavyweight boxing champion. He was born Joseph Paul Zukauskas. Sharkey then retired with a record of 38-14-3 with 13 knockouts.
He was inducted into the International Boxing Hall of Fame in 1994 and died a few months later, on August 17, age 91.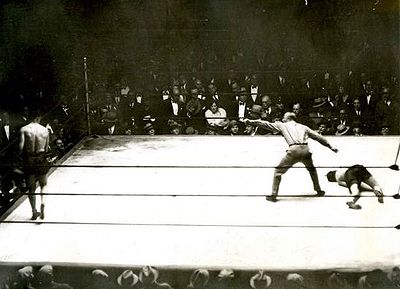 April 30, 1928 Jack Sharkey 192 lbs beat Jack Delaney 178 lbs by KO at 1:13 in round 1 of 15 Madison Square Garden, New York, New York, USA
---