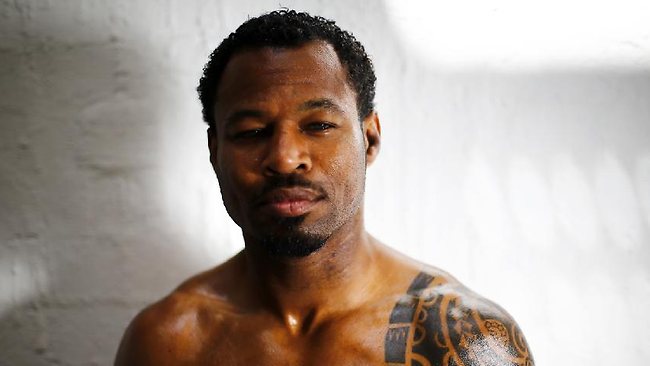 A couple of days ago, in an impressive performance for a forty-four year old, former champion "Sugar" Shane Mosley stopped his Patrick Lopez in ten rounds from the Roberto Duran Arena in Panama. The super welterweight bout was part of the WBA's annual convention. Maybe the fact Mosley stopped Lopez, who at thirty-seven is not all that much younger than "Sugar, isn't all that news making but the fact Mosley is still fighting might be.
Mosley holds a current record of forty-nine wins against nine losses and one draw. Forty-one of his wins have come by way of knockout. Only eight fighters have gone the distance with him. Mosley has been fighting all his life. An amateur from a young age, he went professional in 1993 and began a career that has not ended after twenty-two years. Mosley captured titles at lightweight, welterweight and super welterweight with the biggest wins in his career being the two over cross-town rival Oscar De La Hoya. Two consecutive losses to Vernon Forrest and a couple of fights later, two to Winky Wright looked to spell the end of Mosley in 2004.
Think again.
Since then, Mosley might have had the biggest fights of his career, at least the most lucrative, with match-ups against Manny Pacquiao and Floyd Mayweather Jr. Mosley came up short in both but he might have laid the biggest punch on Mayweather Jr ever. Along with those losses, Mosley has picked up some impressive wins over Antonio Margarito and more recently Ricado Mayorga. Mayoorga?? You might say but don't forget the crazy man from Nicaragua conquered Mosley's conqueror, Vernon Forrest, not once but twice. Styles makes fights but that might give Mosley some kind of satisfaction. In his last five fights, spread out over three years, Mosley is 3-2, with wins over Lopez, Mayorga and Pablo Cesar Cano and the losses to Saul "Canelo" Alvarez and Anthony Mundine.
So why does Mosley keep fighting?
Could it be the money? It is no secret in the boxing world his ex-wife, which we will not mention here, took him for quite a ride during his divorce. So much so, she even kept some of his championship belts. Could it be because he is trying to recoup some of the money he has lost from some pretty adventurous business dealings such as his last fight in the states back in August where he dared to put his rematch against Ricardo Mayorga on Pay-Per-View on the same night as the much anticipated fight between Leo Santa Cruz against Abner Mares. Mosley stated he funded that whole enterprise himself. Whatever money is ex-wife left him might have gone down the tubes in that endeavor.
Or it could it be "Sugar" Shane Mosley is simply just a warrior? That lacing up the gloves, putting it a mouthpiece and stepping inside a ring to match skills, power and speed against another man is all he knows how to do. He has been doing it before he probably knew how to ride a bike. For him it doesn't matter if the ring is in his native Southern California, Australia or Panama, he is going t fight. Not many of those left.
---