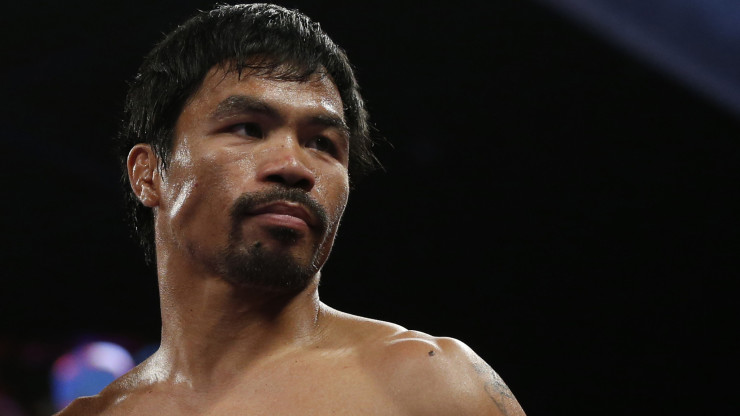 Last week Our debate topic last week was if you thought the Saul Alvarez versus Miguel Cotto winner would indeed fight Gennady Golovkin in their next fight. It is a valid question has there are no contracts saying obligated the winner to face Golovkin in their next fight. Cotto will be defending his WBC world middleweight title versus Alvarez with Golovkin the mandatory to face the winner for the belt. Cotto has made it quite clear that no sanctioning body will determine who he fights. The overall feedback on this one was fairly even with most feeling it could or could not happen next fight for the winner.
This week we have decided to move our debate to arguably the hottest division currently in boxing. That would be the welterweights. The division's top guy unbeaten pound for pound king Floyd Mayweather Jr. retired after his last fight this past September. This left a void and debate as to who is actually the top guy at 147. We have decided to select some names who we feel are logical candidates. If you feel that we left any names off the list that rate to be mentioned please let us know.
The names we have selected and not in any order are Manny Pacquiao, Timothy Bradley Jr., Keith Thurman, and Kell Brook.  Pacquiao is coming off his loss to Mayweather Jr. but it's fair to say that he lost to the top fighter in boxing prior to his retirement. Pacquiao has been pretty steady at 147 for quite some time now against top fighters with alot of success. Bradley is fresh off his dominating victory over Bradon Rios this past weekend. He dominated at 140 for years and has had continued success at 147 since moving up some years back. Thurman certainly looks like he has all the tools to be the face for the division. He can box and flat out punch. He seems to be seeking out that fight that can push him out into the spotlight. A proposed showdown with Shawn Porter on the horizon for early 2016 could boost his profile with a win. Brook seemed pointed in the right direction with his world title winning effort over Porter a few  years back. He has had some setbacks with injuries and fights unable to be made that have stalled things a bit. He has a growing fan base in his native United Kingdom and a decent fan friendly style. This is our list. Please let us know who your top welter is.
---