Happy Halloween fight fans. We hope this holiday gets you through the dismally slow weekend of boxing this weekend.
In these "Cold War" days, its hard for fight fans to get the matches they want. We decided for one day, we would make the toughest, or in today's case, the scariest fights possible regardless of who promotes either fighter or what division they are currently in.  We present to you "Boxing's Scariest Fights.
Brandon Rios vs. Lucas Matthysse:
The relentless pressure of Rios vs the power punching pressure of Matthysse. Mike Alvarado was able to drill Rios with his right hand throughout their October 13 war. Matthysse should be able to do the same. The problem is, when it hits Rios, like 'Jason' from Friday the 13th, Rios smiles and keeps on coming. Who wins? Does it matter?
If that's not scary, I don't know what is?
Karim Mayfield vs. Ivan Calderon
We know. Calderon retired this week and he is -106 pounds and Mayfield is a 140 pound fighter. But just think of it. Calderon circling waiting to counter punch. Mayfield moving in slowly throwing one punch at time.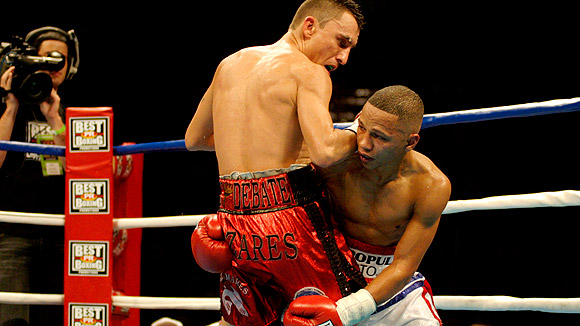 Feints, holding, clutching and one punch at a time from both men. Can you think of anything scarier than someone saying "next week on HBO . . ."? 
Andre Ward vs. Bernard Hopkins.
Let's be very clear: We love Andre "S.O.G." Ward.
He's a champion's champion. A gentleman in and out of the ring. A religious man who appears very genuine in all things he does. But . . .
match him up with Bernard "The Executioner (of your waking moments)" Hopkins and the terror begins. Round number one: feint, grab, one punch on the inside no one can see followed by whacking away at the head with a free arm. Ooooh. It gives us chills just thinking about it.
Just when you thought it was safe to go back into the Pay-Per-View: Oscar De La Hoya vs. Ricky Hatton.
Hatton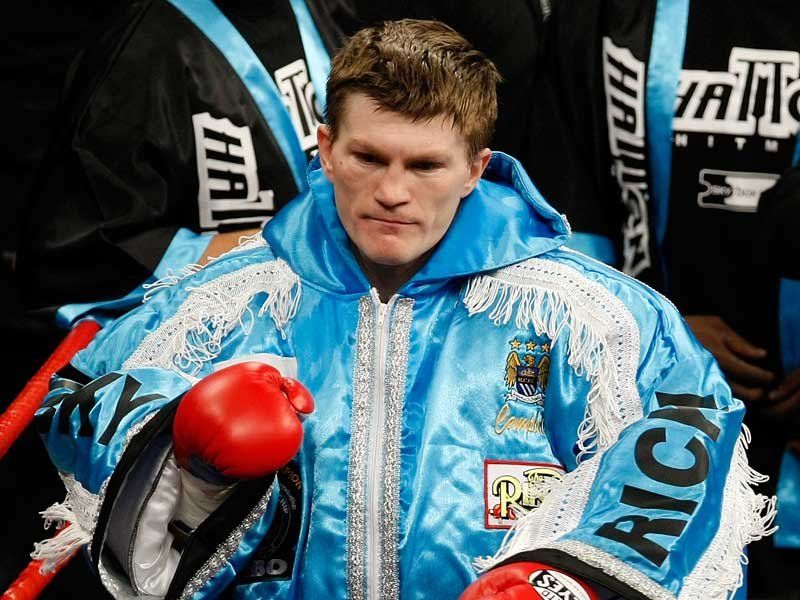 De La Hoya
De La Hoya
Hatton.
De La Hoya vs. Hatton
What say you, boxingheads? What is the scariest fight you can imagine?
---