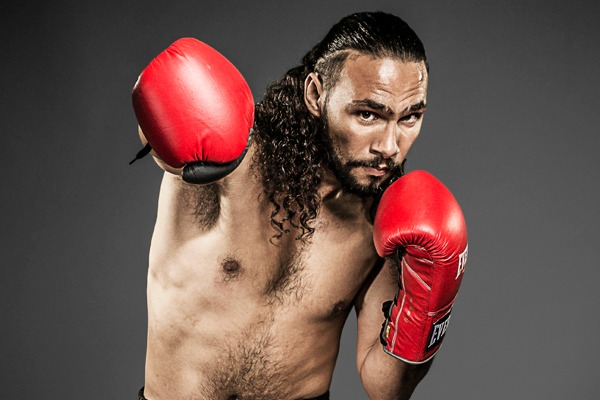 On Saturday night from the USF Sundome in Tampa, Florida, and live on ESPN, WBA welterweight champion Keith "One Time" Thurman defended his title against wily veteran Luis Collazo.  Thurman forced Collazo to retired after the seventh round of a scheduled twelve.  Collazo ended up bloodied and battered.  The question of the hour is if a win over a faded thirty-four year old Collazo enough for Thurman to earn the second biggest payday in boxing in a fight against Floyd Mayweather Jr?
It is only the second since Mayweather Jr will be taking the lion's share of the take.
Mayweather Jr is slated to return to the ring on Saturday, September 12th, for what is considered the final fight of his career as well as his record breaking multi-million contract with Showtime.  Since Mayweather Jr became the walking bank of the sport, everybody and their mother who are even remotely near  the welterweight limit starts throwing their name in the ring for a possible shot at the considered pound for pound king.
Thurman has been making his case for the fight for quite some time.  Coming out of Florida, Thurman is not from a hotbed of boxing per se but he has made a name for himself with his aggressive knockout style.  Undefeated in twenty-six fights, Thurman has devastating power in either fist, scoring stoppages over Diego Chavez, Jesus Soto Karass, Julio Diaz and now Luis Collazo in his latest run.  In all, twenty-two of Thurman's twenty-six wins have come before the distance.  The biggest name on Thurman's resume is Robert Guerrero who did manage to go the twelve rounds although in a losing effort.
So out of the candidates that Mayweather Jr and boxing fans have alluded to, Amir Khan, Karim Mayfield, Andre Berto and Thurman, which ones makes for the best fight?
On paper and by styles, it is the twenty-six year old Thurman.
He is the only one undefeated out of all of fights mentioned as well as possessing power and an aggressive style.  Khan is quick but carries a glass chin so Mayweather Jr can hurt him, Berto has not been himself, well… ever so nobody really wants to see Mayweather Jr fight him and Karim Mayfield in quite literally an unknown and in his only fight on a major network, not only did he lose but put up a stinker of a fight.
Both fighters are under the Al Haymon banner along with Berto and Khan so the fight is not all that difficult to make from a boxing politics stand point.
Floyd Mayweather Jr, who still holds the WBC welterweight and super welterweight titles, has publicly said that it will not be Thurman.  Apparently with the WBO stripping him, not willing to face either Kell Brook, the IBF champion nor Thurman, the WBA belt holder, Mayweather Jr is not really all that interested in securing his legacy and unifying the titles at 147 pounds but when has Mayweather Jr actually done something for boxing first and not the lining of his pockets?
---