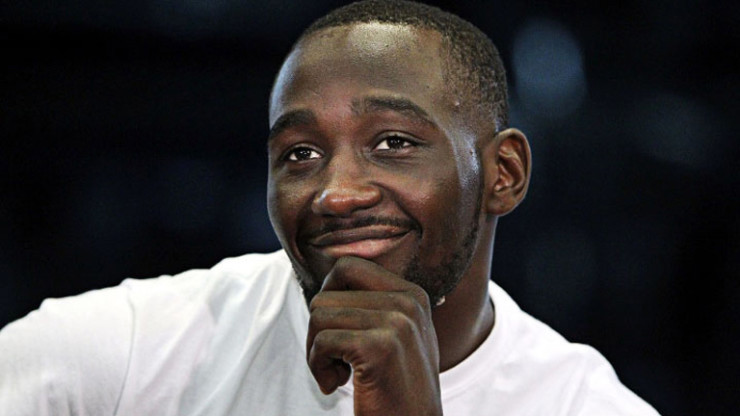 Last week on the biggest platform in the sport, HBO, a light welterweight bout for the WBO title went down between the champion Terrence "Bud" Crawford and Hank Lundy. The fight took place at the mecca of boxing, the Madison Square Garden, in New York City with up and coming prospect Felix "Diamante" Verdejo of Puerto Rico featured in the semi-main event. Last Saturday night marked the first time Crawford performed in New York City after being developed as a draw by his promoter Top Rank in the Midwest mainly in his hometown of Omaha, Nebraska. Now there are talks his next fight will be in June in the west coast, a territory he has never embarked too.
All those moves are perfect to build Crawford into a known commodity but what has not helped is the opponents he's faced in these fights. Crawford faced the then once-defeated Thomas Dulorme for the vacant WBO super lightweight title back in April of 2015. Everybody in the know knew Dulorme, although respectable, was not in the same league as Crawford and it was proved when he was stopped in six. Next came Canadian Dierry Jean six months later and he went down in ten. Talks of being on the short list of facing Manny Pacquiao this upcoming April were swirling around at the end of last year and the beginning of this. Now we know Pacquiao decided to go with the third fight against Timothy Bradley and Crawford was quickly faced against Lundy for this shot on HBO.
By all accounts it looks like Bob Arum, head honcho of Top Rank, has Crawford on a holding pattern. Not willing to risk him against any dangerous names while he builds him little by little into a known enough entity to face the winner of Manny Pacquiao vs. Timothy Bradley who face each other next month. That fight was mentioned at one point as the final one in Pacquiao's long and illustrious career. Pacquiao, a politician in his home country of the Philippines, is running for office and looked to finally hang up the gloves that have given him fame and fortune. It has been months though that statement regarding this match up against Bradley has been made while reports his polling numbers in that political race set for after the fight are not what was expected might be having Pacquiao think twice about retiring.
A couple of years ago Bradley signed a very lucrative contract with Top Rank that would guarantee him huge minimums for each fight. With that said, it is almost a given every one of his fights must be a Pay-Per-View to be able to meet those requirements. Unfortunately, Bradley is not much of a draw, at the gate or on PPV, and that is why he must be matched up against fighters who are like Pacquiao and a possible match up against Miguel Cotto in the summer.
Crawford might be one of the big stars for Top Rank with the likes of Felix Verdejo of Puerto Rico and Oscar Valdez of Mexico. First he must get out of the holding pattern to be able to soar above the clouds.
---