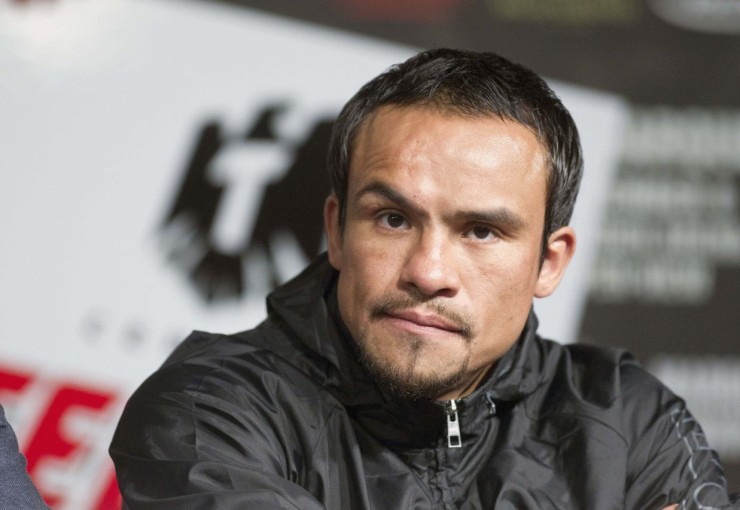 There is a transition happening in boxing right now. It happens every generation or about every ten to fifteen years in the sport where the veteran super stars start making their way out, either on their own accord or by force, and the new ticket sellers start making waves. The trouble is as of right now there is only one star and instead of a handful capable enough to sell not only tickets at the gate but Pay-Per-Views.
His name is Saul "Canelo" Alvarez.
Some of the veteran big-name fighters have already decided to hang them up. For now. Floyd Mayweather Jr, considered the biggest Pay-Per-View star of all time, is as of the moment retired. After his last fight back in September against Andre Berto, they "Money" man decided to call it quits and move on to mostly vacations. Manny Pacquiao, arguably the most beloved fighter of the last generation, is also on his way out. His last fight was last May where he dropped a disappointing unanimous decision to Mayweather Jr. Now he is coming back this April in a rematch against Timothy Bradley Jr nobody is asking for. Pacquiao is at a point in his career where he is too past his prime to face anybody which will bring any real numbers to an event. As far as facing another veteran, Pacquiao has already faced them and beaten the vast majority of them. Nobody is expecting for Pacquiao-Bradley III to make any considerable numbers.
Two others who are looking to make one last hurrah against each other are Miguel Cotto and Juan Manuel Marquez.
Cotto, 35, after a successful amateur career, began his professional career in 2001 in the junior welterweight division. Led by Top Rank promotions for most of his career Cotto became a super star as he climbed up the ranks and amassed titles in the light welterweight, welterweight, super welterweight and middleweight titles becoming the first Puerto Rican to achieve four titles in four divisions. Cotto is coming off a unanimous decision loss to Saul Alvarez last November.
The thirty-seven year old Juan Manuel Marquez turned pro in 1993 with a loss but from there has become one of the best Mexican fighters who have ever lived. He has captured titles at 126, 130, 135 and 140 pound divisions. Marquez has not fought since his twelve round unanimous decision over Mike Alvarado back in May of 2014.
A talk between the two has been bandied about for the last couple of months but the biggest issue here is the weight. Marquez has said for talks to even start, Cotto must agree to the welterweight limit of 147 pounds, a weight the Puerto Rican has not fought at since getting down to 145 pounds for Pacquiao back in 2009. Marquez has also insisted of a rehydration cause where Cotto would not be able to step into the ring any heavier than 143 pounds.
That in itself might be enough for Cotto not even bother to even consider the fight.
---