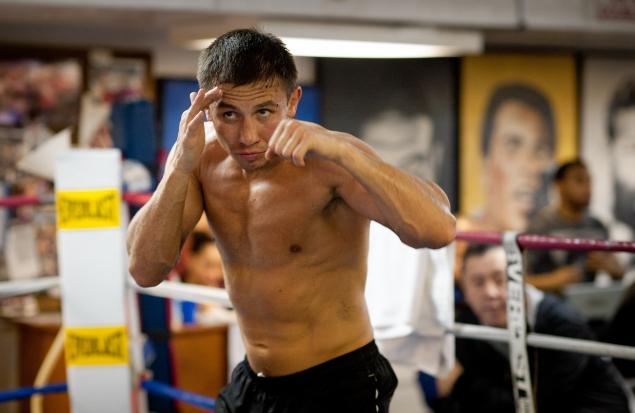 With a solid unanimous decision last Saturday, the son of Mexican boxing legend Julio Cesar Chavez Jr easily defeated Texas' Bryan Vera at the Alamodome in San Antonio, Texas.  The twelve round bout was featured on HBO with Orlando Salido's win over rooky Vasyl Lomachenko as the co-feature event.  The Chavez Jr-Vera bout was a return one after a controversial unanimous decision awarded to Julio Cesar last September.  After looking sluggish due to coming in at 172.5 pounds for the fight, Chavez Jr struggled with Vera's movement and activity in the ring at the Home Depot Center in Carson, California.  Despite of Vera's impressive performance, judges Gwen Adair, Carla Caiz and Marty Denkin all saw it Chavez Jr.
Much was expected for the rematch with his famous father, JC Chavez Sr, going as far as stating that if his son, who was crowned as the first Mexican middleweight champion of all time, lost this fight against Vera, he should retire. Since their last fight, Chavez Jr experienced quite possibly the biggest change of his life when he became a father for the first time and had his daughter, Frida, in tow for his Vera rematch.  Thought of as more focused and mature since the last fight because of his daughter, Chavez Jr looked determined to right the wrongs from his first disappointing performance against Vera and aggressively went after Vera looking for the knock out but the Texan native proved to have a harder head than hands since Vera shared photos of a swollen hand on his social media accounts.
So what is next for Chavez Jr?
Immediately after the fight, his promoter Bob Arum of Top Rank began beating his drum for a summer showdown with middleweight bogeyman Gennady Golovkin.  Chavez Jr, although not outright refusing the proposed match up, set his sights more in the direction of Brit Carl Froch and Canadian Jean Pascal.  Another name thrown in the hat was current WBC super-middleweight champion Sakio Bika.
With all those other names available, it seems almost strange that Bob Arum would even be mentioning Golovkin for his cash cow.  Undoubtedly a Chavez Jr- Golovkin match-up is very attractive but many believe that Chavez Jr, who is one of the biggest sellers for Top Rank at the gate and in the ratings, can do much more business against the others mentioned first than going straight with Golovkin.
Word on the street is that after all the missteps Chavez Jr has had in his career, from missed weights, to not fighting, failing drug tests and God knows what other issues they have not made public, the old guy is finally fed up with JC junior and is ready to move on but not without making some money first.  A loss to Golovkin, which would be Chavez Jr's second, is not a guarantee as many believe that he is a live dog at 168 pounds against the hard hitting current middleweight champion.
If Froch beats Groves in their highly anticipated rematch, then expect for a Chavez Jr-Froch showdown in September which will try to go against Mayweather's fall date on the airwaves which might be a bigger battle than anything Chavez Jr will face.
---