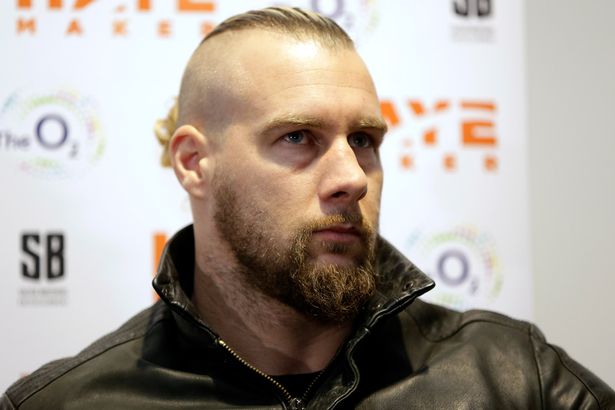 Mark de Mori (30-1-2, 26 KOs) will be a huge underdog when he takes on former two division world champ David Haye (26-2, 24 KOs) . The two will square off January 16th at the O2 Arena (Millennium Dome), in Greenwich, London. It will be Haye's first fight in nearly 3 and half years. de Mori's activity has been the exact opposite fighting very often albeit against very weak opposition. The lack of action for Haye of late is really the only edge you can point in the favor de Mori but sometimes that's all an underdog needs is a ray of hope.
There is no doubt that Haye chose de Mori to be his opponent for a reason. Haye for sure wants to get back in the world rankings sooner than later. A win over de Mori can help for sure as de Mori is ranked number 10 in the world by the WBA. de Mori also has not fought anywhere near the level of the competition of a David Haye. In fact the big accomplishment as a pro that he has was a draw with former world title challenger Alex Lepai early in both fighters' careers. It was actually Leapai's pro debut.
de Mori almost seems in a Rocky movie type longshot role entering his fight with Haye. He is not being given a shot by many to even compete let alone win. He is physically bigger than Haye but if fights were won on a guy being bigger than another then there would be many more world champions crowned. The other obstacle is de Mori fighting on Haye's turf. A large bulk of de Mori's fights have been in his native Australia. He has fought outside of there as well but matched with lower opposition that he was favored to beat. This is not a world title fight per say but it is that caliber of fight for de Mori. A win changes his entire career. This would be like Kevin McGride's win over a past his prime Mike Tyson in comparison.  Boxing fans saw their share of upsets in 2015. So nothing should really surprise them in this fight all that much. This is the heavyweight division and as they say it only takes one punch to score a victory.
---