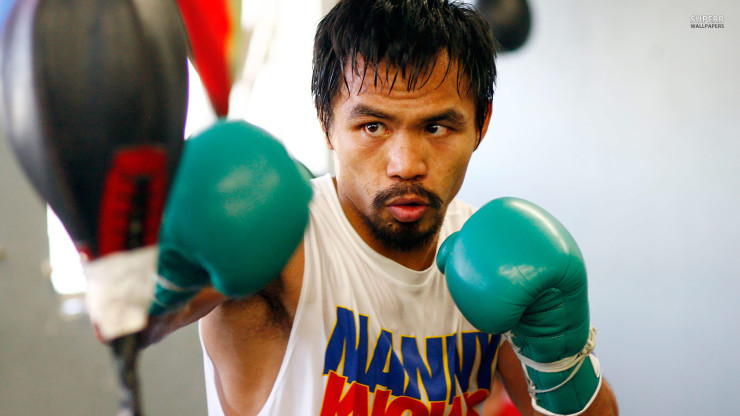 Despite we, the boxing world, are in the last month of 2015, we still have some news swirling around so without further ado, here is the latest installment of Around the Ring:
Canelo, GGG & the WBC – This week the WBC announced they granted a voluntary defense each for their middleweight champion Saul "Canelo" Alvarez and their interim champ Gennady "GGG" Golovkin by May. After that, they must negotiate to face each other by September of next year.  There is statement in the announcement that if either one of them can't compete after their first fight of 2016, the other one will become the absolute 160-pound champ.
No Word Yet – Manny Pacquiao was supposed to announce his next opponent last Friday but inexplicably he didn't. The word is he is not ready to choose his next opponent even if everybody believes it will be Timothy Bradley Jr. The Mexican press is speculating there might be negations with Juan Manuel Marquez but those are not concrete.  Terrence Crawford is still hoping he is getting the assignment.  As far as Bradley Jr, he says he rather fight Miguel Cotto than Pacquiao.
Shots Fired – According to Freddie Roach, trainer of Manny Pacquiao, stated if there is third fight between his charge and Timothy Bradley Jr in April of 2016, the only thing Teddy Atlas, who trains Bradley Jr now, will bring to the table will be drama. Roach says the antics in the corner which Atlas is famous for don't really help the fighter and Atlas only does them for the camera.  At least if that fight is made we will be entertained by the two trainers even if we have no real hope to be entertained by what happens in the ring.
Sidesteps – Former champion Giovanni Segura was supposed to travel to Panama this last weekend to face interim WBA super flyweight champion Luis "Nica" Concepcion as part of the WBA's annual convention. Unexpectedly Segura ended not getting on the plane.  Later the news came out that he was tapped as the next opponent for WBC flyweight champion Roman "Chocolatito" Gonzalez early next year perhaps on HBO.  No word if Segura will suffer any ramifications because of not honoring the contract.  The fight will still go on since fellow Mexican Hernan "Tyson" Marquez is already in Panama to have his third fight with Concepcion.  They fought twice in 2011 with Marquez stopping "Nica" in the eleventh and the first respectively.
It's Time – This past weekend in Moscow, new Russian citizen Roy Jones Jr suffered a brutal knockout at the fists of cruiserweight Enzo Maccarinelli in the fourth round. Jones Jr was pretty competitive until that round where he was disconnected from his senses.  He was taken to a hospital but released not much later.  Still, he won't announce his retirement.  At 46 years of age, Jones Jr should hang up the gloves.  If he was competitive like Bernard Hopkins, then it's understandable but he has suffered some devastating knockouts in his career.  Somebody needs to talk to him.
---