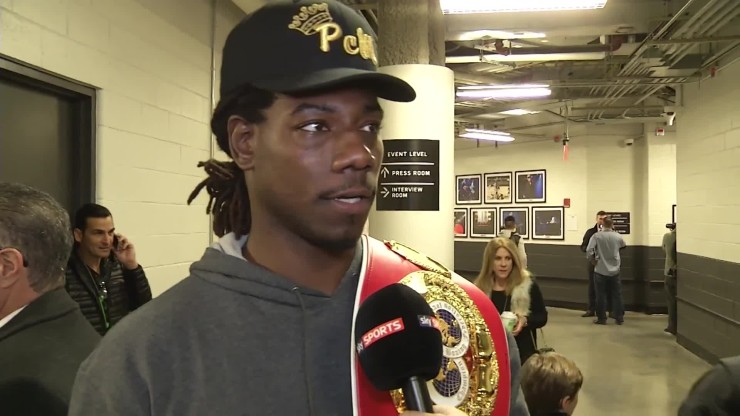 Newly crowned unbeaten IBF heavyweight champion of the world Charles Martin (23-0-1, 21 KOs) has arrived to the United Kingdom ahead of his clash with local favorite Anthony Joshua (15-0, 15 KOs). Martin is in town to promote their upcoming fight that will take place April 9th at the O2 Arena in Joshua's native London, England. Joshua is already been placed as the odds on favorite by sportbooks to dethrone Martin and become the new world champion. This does not phase Martin at who revealed that he was seeking this fight out even before it was officially made.
Joshua could have eventually became the mandatory to face Martin but it was Martin who was willing to make the voluntary defense. It certainly didn't hurt matters that Martin will be paid a reported career high purse that is said to be well into the 7 figures range. Martin is well aware of Joshua's 100 percent knockout percentage but feels that his own power will be flashed when they meet. Martin even believes that he can knockout Joshua and is sure the fight will not go the distance.
The majority of the attention seems to be focused on Joshua defeating Martin and becoming world champion. The thought of Martin retaining his title has not been mentioned much at all. The odds seemed stacked against Martin but the reality is that this is a step up for both fighters. Martin mentioned that by defeating Joshua this would change the dynamics of his career and he is absolutely correct. A victory over Joshua would almost be in reality like him winning the world title all over again. This of course in terms of the significance of the victory. Martin will enter this fight as the champion but if he leaves the fight as one his future gets brighter immediately.
---