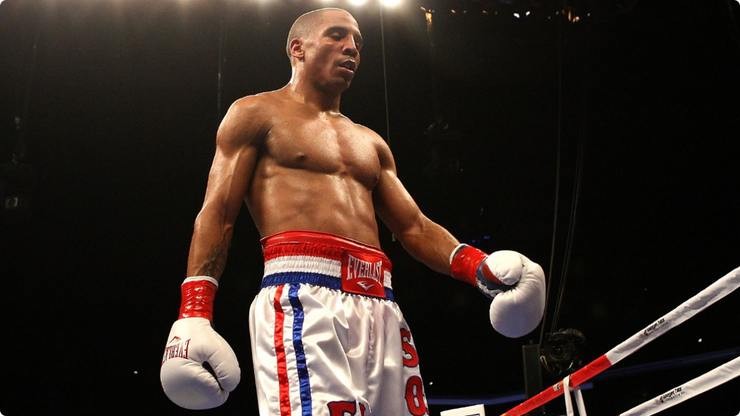 Undoubtedly the biggest fight card of the second half of 2015 is the much-anticipated Miguel Cotto vs. Saul "Canelo" Alvarez championship fight slated for Saturday, November 21st.  The Mexican Alvarez will be challenging the Cotto of Puerto Rico for the WBC middleweight title at a catch weight slightly bellow the middleweight limit of 160 pounds.  This fight might be the most news worthy and the one with more ramifications of the year because haven't we all forgotten the fiasco that transpired last May between Mayweather Jr and Pacquiao?  The fight also lends the next chapter in the storied Mexican-Puerto Rico rivalry and is the biggest stage boxing will enjoy before 2016.
Exactly the reason Andre Ward wants a part of it.
Unless you didn't know, Miguel Cotto and the undefeated super middleweight from Oakland, CA, share promoters.  They are signed to the fairly newly formed Roc Nation owned partly by Sean Carter AKA Jay-Z AKA Beyoncé's husband.  There have been talks that Ward might be part of the Pay-Per-View from the Mandalay Bay in Las Vegas but talks have stalled.  There is talk that Ward has a very healthy idea of how much he is worth and is asking for quite a bit to take part of the event.
Like any elite fighter of this era, Ward's appearances inside the ring have been sparse to put it politely.  Never a big ticket seller, even in his hometown of Oakland, Ward has surprisingly enjoyed the attention of the major networks like when he participated on Showtime's Super Six tournament and after that on HBO as a participant and commentator.  That might have been partly because of his promoter, the late great Dan Goosen, who always considered Ward the biggest jewel in his crown.
Ward's last truly busiest year was in 2009 when he fought four times but in '10 and '11, Ward only fought twice in each year.  Things really got slow in in 2013 when he only fought once and in 2014 he didn't step into a ring once.  That was due mostly because of the litigation he found himself in with his aforementioned promoter Goosen.  With the passing of Dan, Ward was able to get out of his contract an sign on with Roc Nation.  In 2015, Ward has fought once against unknown Brit Paul Smith who he stopped in nine on the BET network, a deal acquired by his new promoter Roc Nation.
Ratings weren't that great.
The issue is not if Cotto-"Canelo" want Ward for the card but the fact that Ward is asking for Pay-Per-View revenue share.  Cotto, who might be close to retirement, and "Canelo" obviously don't see the need to share any of the lion's share of those monies since boxing fans will be investing in the event because of that enticing fight and not Ward.  It is said that Ward will be moving up to the light heavyweight division looking for a future showdown with Sergey Kovalev but it won't happen on this card.  Maybe then and only then he can make those type of demands.
---