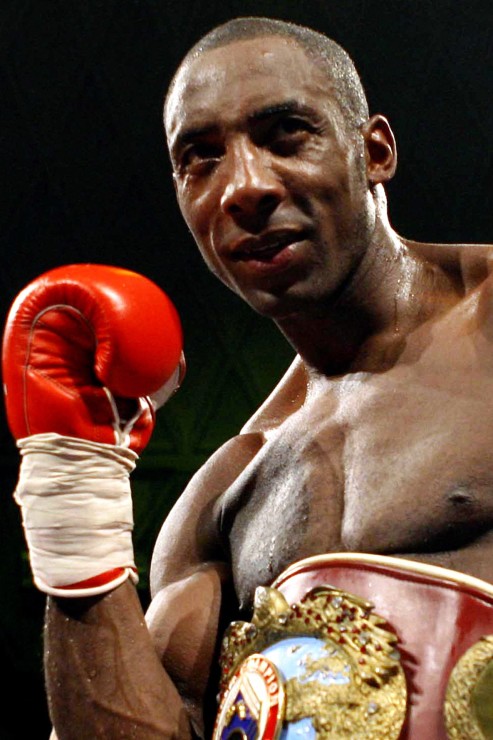 Our debate topic last week was whether the long awaited showdown between countryman Amir Khan (31-3, 19KOs ) and Kell Brook(35-0, 24KOs ) would finally happen 2016. It was recently announced that Brook would make a mandatory defense vs. Kevin Bizier of Canada. Brook will be heavily favored to defeat Bizier. Barring an upset victory by Bizier or injury it should leave Brook available to fight again by the early summer. Khan is the mandatory challenger of the winner between this Saturday's WBC welterweight world title fight between Danny Garcia and Robert Guerrero. The overall feedback is that the two will indeed meet in 2016 due to the fact that there really isn't a bigger money fight that can be made for Khan with the retirement of Floyd Mayweather Jr. and pending retirement of Manny Pacquiao.
Today's generation who tune in to Sky Sports telecast for boxing know Johnny Nelson for his brilliant commentary. What many of them are not aware of is he was just as brilliant in the ring. Nelson's final career record of (45-12-2,29KOs ) does not tell the complete story of his dominance. In present day so much is put into a fighter's record and remaining unbeaten until they get their world title fight. Nelson took a totally different path to the world title. In fact his nearly 20 year career from 1986 to 2005 seemed to have two chapters. The first half he seemed to be closer to journeyman gatekeeper status rather than a future elite world champion. It should be noted that he was fighting all over the globe and at times in the heavyweight division where he scored some upsets as well.
The second half of his career was a totally different story. Nelson would go on to win a world title which after his rocky career start was quite an accomplishment in itself. He wouldn't be content by just winning the world title as he would reign for more than 7 years successfully defending his title 13 times. This is a record that still stands today now shared by former champion Marco Huck. In his last 20 fights of his career Nelson would go unbeaten. He also retired as a world champion. The numbers speak for themselves. Please give us your feedback on if you feel Nelson belongs in the Hall of Fame.
---